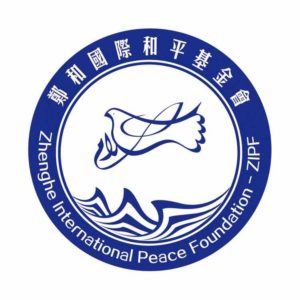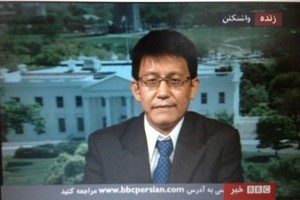 Founder and Executive President: Prof. Haiyun Ma (U.S.A.)
Haiyun Ma is from the Frostburg State University in Maryland. Ma earned his B.A. and M.A. in Ethnology and Anthropology with a focus on China's Muslims and Islam from the Central University of Nationalities in Beijing. Imbedded in Chinese and Islamic cultures' core values of peace and fascinated by cultural relativism, he developed a particular interest in cross-culture and cross-religious dialogue. His passion for studying Chinese-Muslim relations led him to pursue a Ph.D. in History at Georgetown University in Washington, D.C. At Georgetown, Ma's study focused on cross-ethnic and cross-religious relations in a historical context in cultural frontiers among Chinese, Turkic, and Tibetan crossroads. In addition to teaching at Frostburg, Professor Ma actively speaks out on ethnic and religious issues concerning Muslims and Islam of China and China-Muslim world relations. His op-eds are widely published in the U.S., UK, Canada, Cyprus, Peru, UAE, China, Singapore, Taiwan, Hong Kong, and Malaysia. Professor Ma is a regular contributor to Duke University's "ISLAMiCommentary."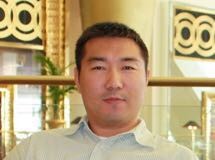 Vice President, Dr. Shaojin Chai (Dubai)
Dr. Shaojin Chai was born in Northwest China and attended college in Beijing. He earned his Ph.D. in comparative political theory from the Department of Political Science at the University of Notre Dame in Indiana. He has been teaching and lecturing in the Dubai, Beijing and Guangzhou. His research interests include comparative political philosophy, cultural dialogues and China-Arab cultural relations. He also involved in community and cultural exchange activities between China and the Muslim countries.

Vice President, Y. Bhg. Dato' Abdul Majit Bin Ahmad Khan (Malaysia)
Dato' Abdul Majid Bin Ahmad Khan is currently the President of Malaysia-China Friendship Association. He was formerly the Malaysian Ambassador to the People's Republic of China, a post he held between 1998 and 2005. He had served the Government of Malaysia for 34 years and held various positions in the Prime Minister's Department and the Ministry of Foreign Affairs of Malaysia. His positions provided him with exposures in several countries that he served including Laos, Vietnam, USA, Nigeria, Ghana, Cote de Ivoire, Sierra Leone and Cameroon, the Democratic People's Republic of Korea and the People's Republic of China. He had participated in several Ministerial and Prime Ministerial visits to West Asians countries and OIC meetings. He was the Director General of the Association of Southeast Asian Nations ("ASEAN") Division of the Ministry of Foreign Affairs, from 1996 until 1998, during which he actively participated in organizing the 30th ASEAN Ministerial Meeting as well as ASEAN Heads of Summit and the 10+3 Summit Meetings held in Kuala Lumpur. Since his retirement, Dato' Abdul Majid holds directorships in four public listed companies as well as a Director of the Malaysia-China Business Council. Dato' Abdul Majid holds a Bachelor of Economics (Honors) from the University of Malaya, Kuala Lumpur.